Finding Starry Stonewort – Citizen Science Sampling
A primary objective of the Collaborative is to increase the number of citizen scientists who complete rake tosses to locate starry stonewort infestations. Though not full scientific surveys, the collection of basic information that describes where and how much starry stonewort is around the region is very important, providing the first steps to effective early detection and rapid response.
Each location surveyed will require 3 basic steps: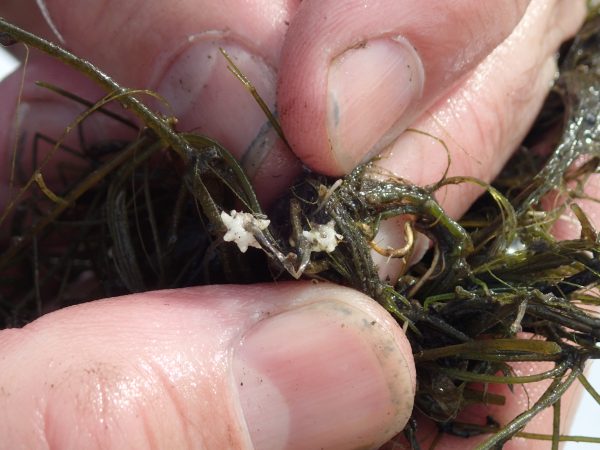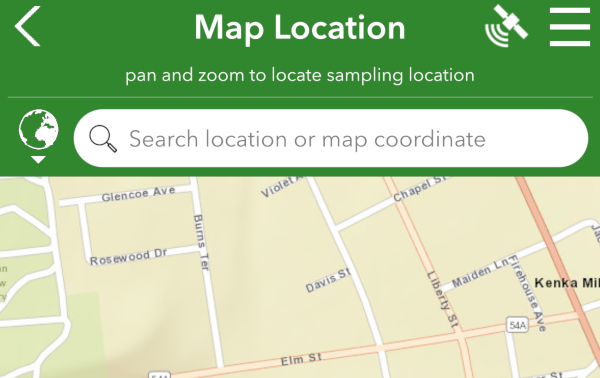 Sampling
We gather samples by tossing and reeling in rakes on a line from the shore or the water, collecting the raked materials and reporting findings.
Identification
Proper identification of starry stonewort is critical to allow efficient location of infestations, and also to differentiate it from "look alike" native and invasive species.
Reporting
Reporting survey results can be done through the use of Survey123, Google Forms or Paper forms provided by FLI. After review, the results will be uploaded by FLI to IMapInvasives for New York and Pennsylvania and USGSNAS for other locations.
Though not difficult, proper training is critical to complete these steps correctly to ensure the most accurate reported findings. Learning materials are available through FLI in several ways:
Training videos and presentations available in the library.


In person training with FLI staff (where available). Regional trainers are supported and trained by FLI or collaborators.


Training materials and identity sheets and guides are available in the Starry Stonewort Library.


Identity sheets and guides


How-to articles


Video library Training
Proper training is critical to successful surveys and in turn enhancing early detection and rapid response abilities. Get involved and help control starry stonewort!
Training Programs, Structure and Support
Start small but think big! Our partners in Minnesota and Wisconsin have well-established one-day training programs that occur simultaneously in several locations across both states. FLI intends to use these programs as a foundation and expand them to other areas across the Great Lakes basin. To get started, we are looking for "Small and Mighty" groups that want to begin training and sampling in their locations. As time goes on, we will support and promote the expansion of this work to wider audiences.